NTT DATA was thrilled to host the Melbourne Pitch Day for the Open Innovation Contest 7.0 - in which ten selected start-ups took to the stage to sell their ideas to a panel of industry leaders.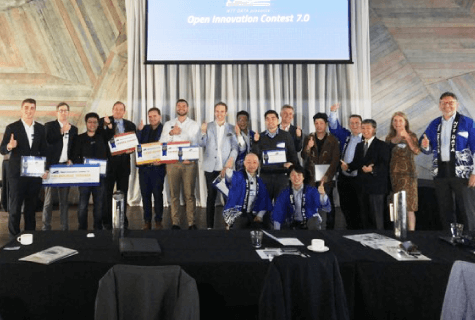 In what was a highly competitive pitch day event with a rich talent pool, Start-ups had just seven minutes to convince judges and the audience of their idea. Start-ups showcased some very exciting prospects from a variety of technology and industry domains - including smart health device, Internet of Things (IoT), 3D printing and Artificial Intelligence. Cloud-based enterprise workflow software provider - Emvisage was selected to progress to the Grand Finale in Tokyo Japan.
We were fortunate to receive keynote speeches from Kathy Coultas, Director, Strategic Innovation Investment, Department of Economic Development, Jobs, Transport and Resources, Victoria State Government; as well as Mr Kazuyoshi Matsunaga, Consul-General of Japan in Melbourne, Australia.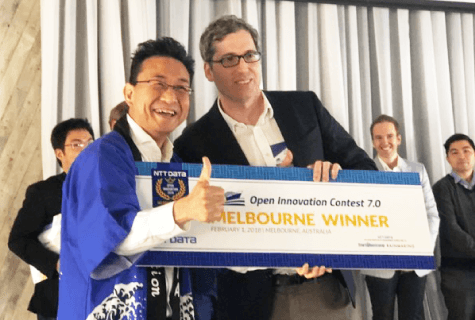 Pitch Day Winner - Cameron Milnes, CEO of Emvisage - receiving the award
About Emvisage:
"Emvisage changes the way people see enterprise workflow software. Our platform helps large organisations like GE, AGL and Asahi Beverages to digitise and deliver work. Emvisage is tailored to the way your business works, with its beautifully intuitive interface, people grasp it quickly. And it's fast. A customised solution up and running in less than two weeks – the results can be transformative" - Cameron Milnes, Emvisage CEO.
Meet the Startups:
Looking for more on the Open Innovation Contest?